Hey, y'all! I've got a quick review for you today, but before I get to that Mom needs to answer a question we got in yesterday's post from
My Rotten Dogs
.
DM: Thanks, Boo. Rebekah of My Rotten Dogs ask what camera and lens I use. While a few photos are snapped with my iPhone 3s (yes, I'm saving for a new one!), 98% are taken with my Nikon D3100 and 18-55mm AF-S Nikkor lens. I've had it around two years now, and it's been a great camera. I use it daily, and it's been through some rough stuff, but it's the perfect mix of manual and auto. I can do partial or full manual, or just fall back on auto when I don't feel like messing with manual. It does have a few glitches, but from what I've read it seems to be an issue specifically with my camera, and not Nikon or the D3100 as a whole. I'll most likely be replacing my current camera next year at some point, but I'm almost positive I'll be sticking with Nikon.
On to the review! Today we have
Zaley Designs
, an Etsy shop that makes dog collars and leashes -and some stuff for peeps- made with only high quality all metal hardware. I love metal buckles, so this is a massive plus for me! Here's a little about them (isn't it cute?):
If you give a girl a puppy she is going to need accessories. When she finds cute accessories but nothing that she loves she is going to figure out how to make them herself. Which will lead to her wanting a sewing machine. And fabric. And only the best hardware.
She might then find a camera, and a form a new dream.
If you give a girl a puppy it could be the start of big things ;)
They have so many pretty collars, I had a hard time picking which to test out. I was considering these beauties: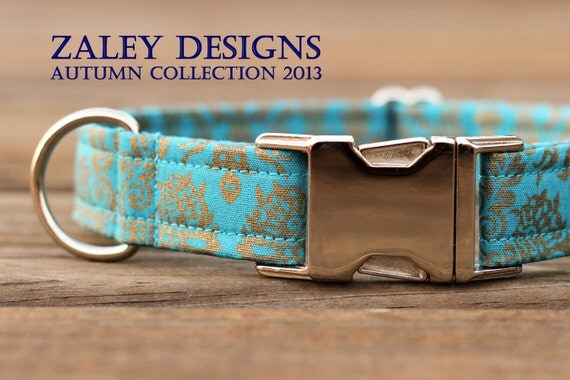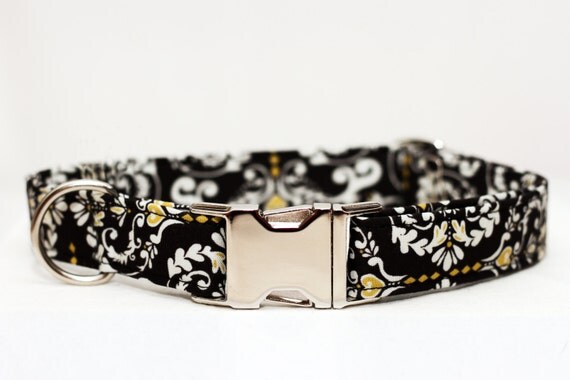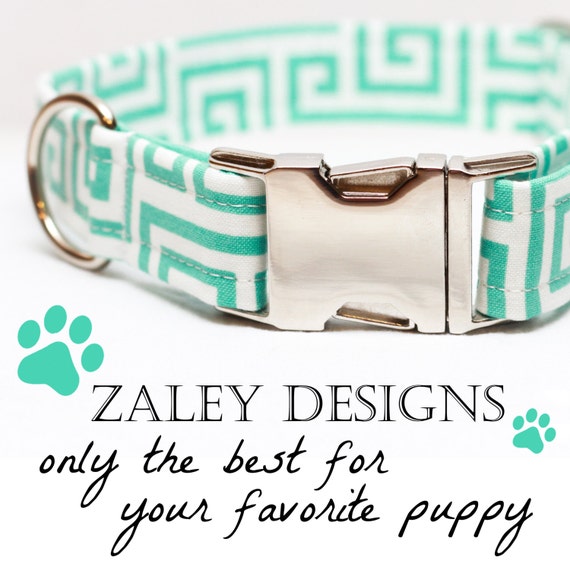 I am, of course, a girl, but they do have things that'll work for boys! I wound up going with their lovely, classy
Grey and White Damask
: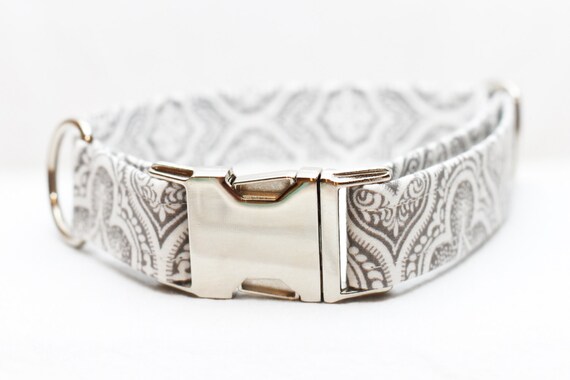 PROS:
Metal buckles!
On target prices
Pretty and classy
Tons of sizes with custom available
Good selection
Fast shipping
Good service
CONS:
Difficult to adjust
No harnesses
4/5 stars!
Kisses and Tail Wags,
Dachshund Nola