Hi, everyone! Today I'm doing a review for the Etsy shop
Lillibell's Couture
. I'm super excited to do this review, so let's get to it!
Lilibell's Couture
is lovely little shop that makes adorable dresses, tutu dresses and vests (for you boys) that all double as harnesses, as well as just harnesses. How cool and convenient is that? No more trying to look fashionable and struggle with a harness at the same time, plus it's a quicker on/off
and
it's less bulky
and
cooler.
A bit about the shop owner and why she started
Lilibell's
(like my BFF, Lily!) Couture:
I'm a 40 something Mom of two fabulous furbabies, Chewy & Lilibell. I work in the legal field full time and in my spare time I design and sew clothes for my two Chihuahuas.
Lilibell's Couture was born out of my frustration of being unable to find matching boy and girl outfits for special occasions and also the lack of D rings or leash attachments on many outfits. I've been sewing since I was little and one day, after buying my new Janome, decided to start sewing clothes for Chewy and Lilibell! A good friend of mine gently encouraged me to start selling my designs and that is how Lilibell's Couture came about.
One of my very favorite things about this shop is that they have things for boys and girls, and they match! Check out these two Easter outfits (
taken from Lilibell's Couture Etsy shop
):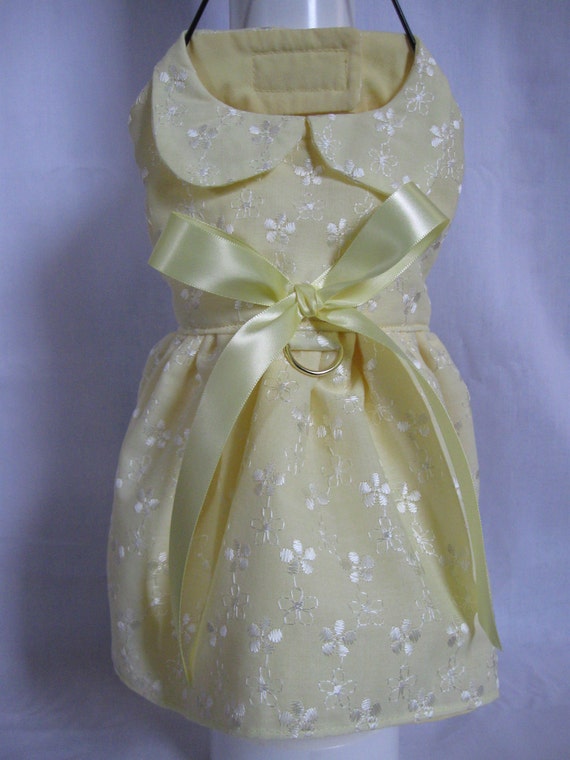 For the ladies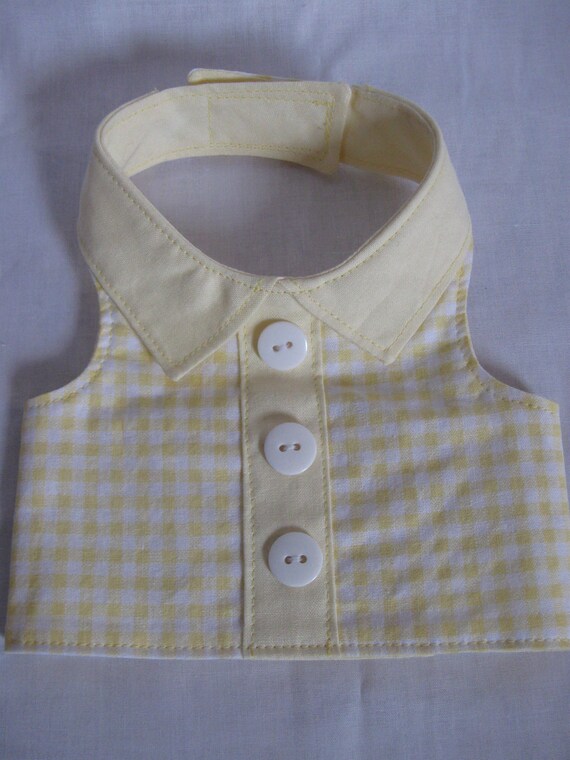 For our men (or brothers/minions)
PROS:
GREAT customer service! Nadine (the owner of
Lilibell's Couture
) is such a sweet and funny gal.
A-Freaking-Dorable!
Light, cottony material, which makes it both breathable and sleek.
Like I said, they come with optional D rings.
20% of the sales goes to
Noah's Arks Rescue
Easy on, easy off.
Washable.
Nearly all the items are very reasonably priced.
Lots of things to choose from, including holiday wear.
CONS:
I would really like to see buckles on the front and possibly belly of the clothes.
She only sells up to a size 15-17" chest, which I
just barely
squeaked into with my gawjuss chest. It'd be nice to see these for bigger dogs, too.
This is breed specific, but the edges of the dress are just a tad too long for me.
It's for me!
"Mine, mine, mine!" Excuse Mom's pale, bony hand. :p
It came in pretty pink tissue paper! So classy.
I think it'd be great if there were buckle/snaps (you know, like the ones on nylon collars!) here.
Epic cuteness!
Pose
Pretty business cards
It closes across the chest and under the chest/belly
Aww!
Going for a walk
Overall, I give this harness 4 paws up! Make sure you go by
Lilibell's Couture
, and tell em Nola sent ya!
Kisses and Tail Wags,
Dachshund Nola