Hi, everyone! First and most importantly, please cross your paws for my BFF
Lily Belle
(click her name to go to her blog).
Lily is having some issues after running into a sliding door, and those issues aren't resolving with medication so today Lily's momma, Kim, is taking Lily to a doggie neurologist to see if they can figure anything out. So please, head over to Lily's blog and leave her some POTP and healing vibes! Lily, I've got all my paws crossed and I made the Minions 3 cross theirs! Love ya girl!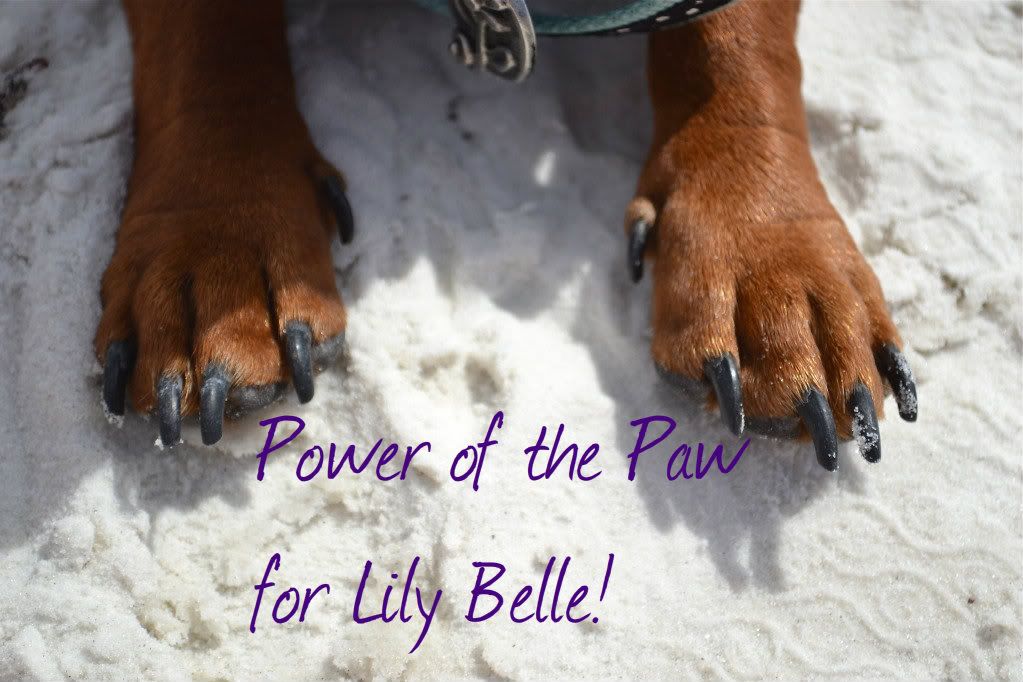 Mom and Sweetie made this beautiful little butterfly/bee/ain't-it-purty-lets-look-at-it garden where an old burn pit used to be. They (and Sugar) went to Lowes on Sunday and got a ton of plants (Dachshund Mommy: it'd be so easy to go broke buying plants...) on clearance for dirt cheap. We got a rose bush (small, but still!) for like $6 bucks! Here's their little project:
Before (excuse Boston and Phoenix playing bitey face)
During
Purty
Roses
African Daisies
Almost finished!
And...done!
Yesterday I said the peeps were going to look at another goat (long drive....like right across the street long ;)), and guess what? They came back with one. She's a 3/4 Nubian girl, and we're almost certain she's pregnant...with what looks like twins. Her name is Briar Rose, or Rose for short.
Let me in!
Rose is the black and tan one, Daisy is white
Rose
There little house
Daisy
Rose. Poor girl needs fattened up.
"Cuz you make me feeeeeel liiiiikeee, I've been locked out of heaveeeen, for too loooooong!"
Daisy (and Mom's boots)
So now we have Daisy and Rose, one for sure preggers and one quite possibly (wit twins). Oye!
Kisses and Tail Wags,
Dachshund Nola